An Underground Middle Path. How Does a Social Initiative Test Commercial Rule and the Common Good? An article by Chen Yiming 陈奕名 as published in the Transnational Dialogues Journal 2016.
The Digua Shequ 地瓜社区 community centre is a city basement renovation project  in Beijing initiated by Zhou Zishu 周子书. Two floors below the street, the basement was once a bomb shelter designed to withstand wartime air raids, before later becoming residential.
Due to safety concerns, the residents of these basements, of which the majority are today migrant workers, have been asked by the authorities to move out. However, because of the complex dynamics between landlords, tenants, community committees and local governments, so far only a third of the evacuation plans have actually been carried out in Beijing. The remaining underground communities have become a source of social stratification, separating themselves from the others who live above the ground. Reconstructing public space in these communities, and breaking through the social barrier between the two sides, is one of the most valuable objectives of the Digua Shequ.
Researching The Long-Lost "Community" in China
The name, Digua, originated from Zhou Zishu's personal experience when he arrived in Beijing ten years ago: as his friend arrived to pick him up from the station, he handed him a steaming hot sweet potato, or digua in Chinese. Years later, Zhou can still recall this emotional moment, which has become the foundational idea of his initiative; to create and to share. Membership-run, the renovated basement is a public space where one can rest and read, as well as utilise exclusive workshop spaces for an hourly fee. So far, the programme includes a barber's shop, a gym, and classrooms where one can learn English, play LEGO, or use 3D-printing machines.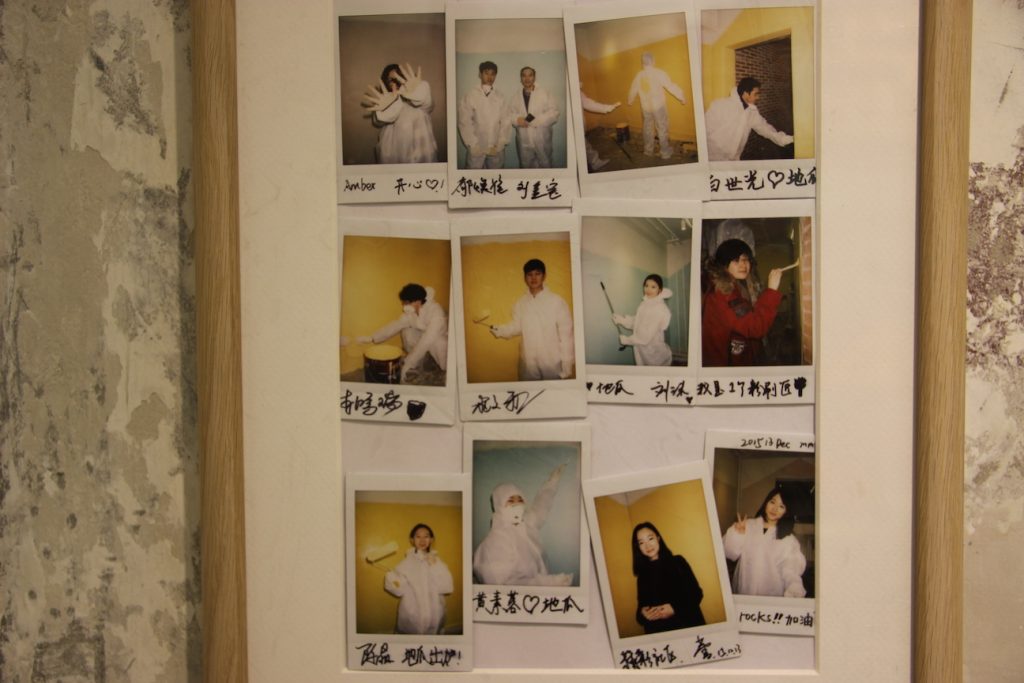 Gilles Deleuze and Félix Guattari described the philosophical concept of''rhizome' as a model of culture that is characterised by ceaselessly establishing connections between organisations and effortlessly enabling every social unit to be a source of initiative, for a "rhizome has no beginning or end; it is always in the middle, between things, inter-being, intermezzo". The Digua employs commercial rules and separates the compartments into functionally diverse 'apps'. The Digua team thus has to find the real needs of the residents in order to give life to their project.
The basic, free public areas such as a library, a reading room and a kids zone are being developed in many advanced community management centres. The charging programmes however provide more specialist services, with the aim of increasing the engagement of the members. These programmes are not standardised, but designed for the specific community. At the same time, these programmes also represent a more commercial aspect which transcends differences between social classes, making such projects attractive and pragmatic to both underground, and on-the-ground, residents.
Empowerment Rather Than Intervention
Of course, there is no guarantee that the Digua project will accomplish everything that it sets out to do, especially given the many difficulties it faces. With the great demand for service workers in Beijing, due to the process of urbanisation, previously marginalised migrant workers will inevitably become a part of the urban life in a way that can no longer be denied and basements will likely become the centre of their social life. Zhou's research focuses on "the life of one million residents in 17 thousand basements in Beijing" and "Re-empowerment" is the research subject of his master thesis. The real challenge that Digua Shequ faces is indeed the very operationalisation of this idea.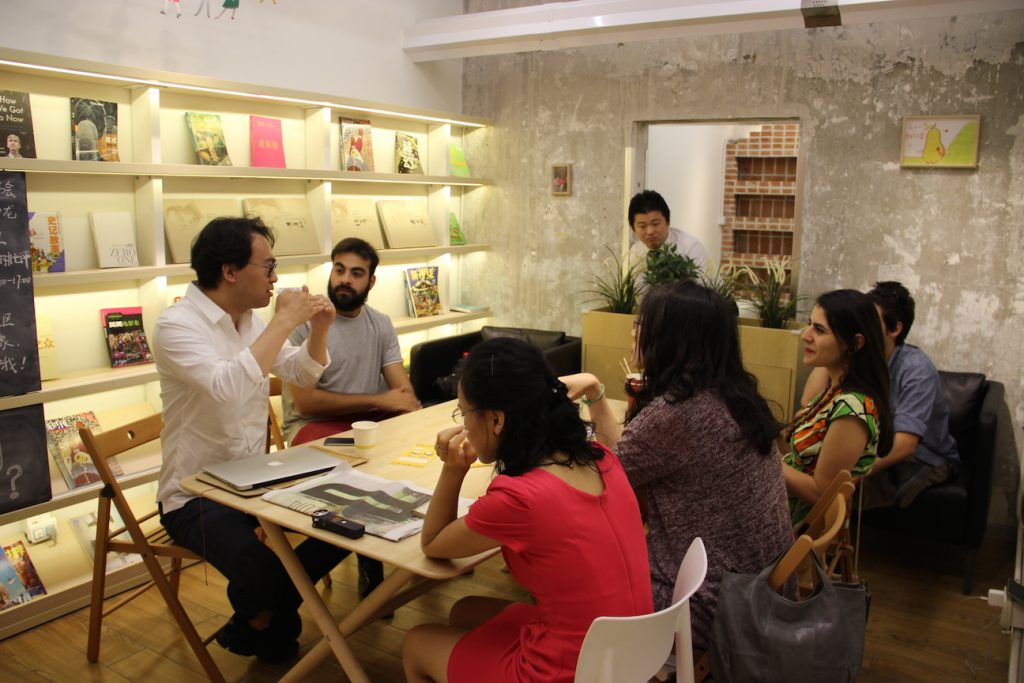 As Zhou affirms, the basement in Beijing is a space that is occupied by heterogeneity – a 'heterotopia' in Foucault's words. It exists in the ever-changing course of history and is itself a superposition of ecological, economic, political and ethical processes. This leads me to ask if it would be possible to empower all related players by utilising the basement? Like a social experiment, can we use this space to build social capital and finally realise spatial justice?
Initially, I was dubious about the concept of 'justice' in this context because interventional projects like this are usually considered as an imposition of imaginary 'justice' to/for the target population. It is for this reason that I have written in the past in opposition to 'social interventional art', arguing that these projects enforce a pre-determined 'justice' in the name of art and are usually obsessed with reconstruction that is largely irrelevant to the actual needs of the communities.
However, Digua Shequ, is not defined to be anything specific, but rather, as Zhou states, it is open to possibilities. In addition, Digua Shequ places an emphasis on the engagement of the community, rather than intervention, along the same lines as Michael Herzfeld's 'engaged anthropology'. In fact, a major benefit of the introduction of this engagement principle is that it keeps the project open and flexible, allowing for the rules to change and be rebuilt. At the beginning, Digua Shequ was free for a period of time, but they found that many participants joined simply for the free food and other perks. Welfare is not another word for a free lunch. I can see two ways to build rules for public good: religion and commerce.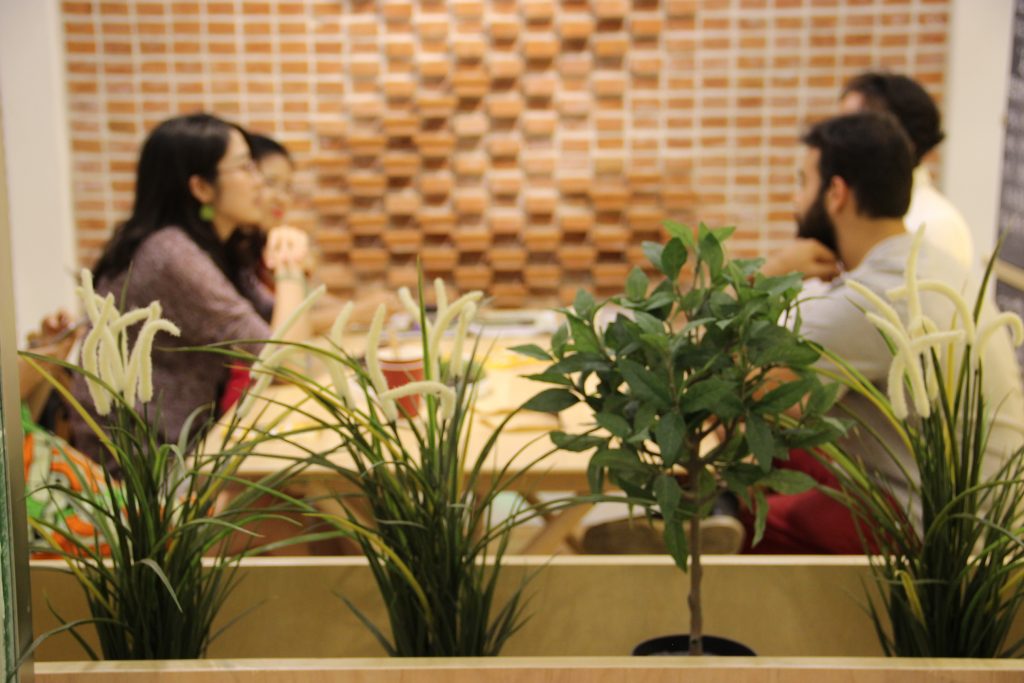 Apparently, Digua Shequ adheres better to the latter. It is essential to build rules first in order to rebuild public space in a semi-gated community of 7,000 people (strictly speaking, most of the communities in China are not really 'communities' but are merely residential areas without meaningful public space). Many charities in China are in the habit of giving one-off material aid in carnival-like events, but never find a way to 'teach a man to fish'. In the long term, it does not really matter how much aid has been provided if new rules, or strategies, are not created and built. Many community intervention projects also fall into the same trap.
The executors of social intervention projects must not see themselves as 'givers', which implies difference between social classes. According to religion, all people are equal in front of God, and this is as much the case in the sphere of consumption. From my perspective, these are the only two situations in which true empowerment is possible, and privileges are not 'given', but realised, under the same rules.
Today, middle class communities are successfully connected to public space through community committees, real estate management and autonomously. But in many older, semi-open communities, such as is the case where the Digua is based, there is social stratification between underground and on-the-ground, local and non-local, old people and young people. This is a vertical margin of the city, and a prism of contemporary urban life in China. Digua Shequ, as one of the first projects to attempt 'dis-identification', gives theoretical value to this social work methodology in China.
Chen Yiming陈奕名is the deputy chief-editor of Artron.net and former correspondent for Sanlian Lifeweek Magazine.
Translated from Chinese by Kong Weihan