BIIN SHEN 沈宾 is a Beijing-based cross-media artist and designer, whose practice brings a fresh vision in her critical engagement with society through collaboration on projects working across traditional and new media. She is one of the first and foremost supporters of Beijing Independent Urban Visual Art Research Association, and has devoted four years teaching in design schools of several universities in China. Since 2005 she has worked as an independent designer in visual and multi-media design and art practice, and design research engaged with urban society. She has been invited to participate in a number of arts festivals and design exhibitions in Europe and Asia. | Team HACK YOUR BORDERS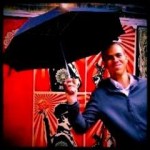 NOEL HATCH brings people from different disciplines and backgrounds together to develop creative solutions to cross-cutting issues. He develops and manages research & design programmes for public services, think tanks, youth and cultural organisations to better involve communities and transform services. His expertise is in social design, ethnographic research, systems change, organisational & community development. Noel has co-founded various award-winning civic innovation and social design programmes, include Transformed by You, Visual Camp, Creative Campaigns Camp, OutcomeFest and the Kent MBA Programme. He is a member of European Alternatives, for which he has run the Making a Living, London Transeuropa Festival and Mapping the Civic Economy programmes. He runs the Cooperative Council Programme and is a Hub Launchpad Scholar, RSA Fellow and writes for New Start Mag. | Team HACK YOUR BORDERS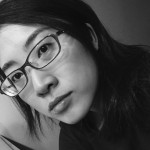 SIWEI SUN 孙思维 is an independent researcher, who holds a B.A. in Japanese Language & Literature and a M.A. in Anthropology. From 2012 to 2013, she joined in with Approach Architecture on an urban regeneration project in central Beijing as a curator and a translator. Her latest project is to design a lunch box prototype, via local co-op and social outreach, for the left-behind children in rural Sichuan. | Team BETWEEN CROWDS AND EMPIRES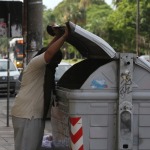 JOTA MOMBAÇA is a performance artist, writer and researcher, who lives in Natal/RN, northeastern of Brazil, where develops studies in Social Sciences at University of Rio Grande do Norte. He understands his work as art of connections and thinks the construction of networks is a strong strategy to the self-empowerment of subaltern subjects. His topics of interest are gender and sexuality politics, de-colonial struggles, politics of the voice, afrofuturism, marginalities and monsters. | Team MARGINALIA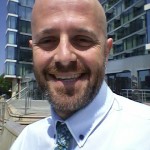 LUCIANO MÁXIMO is a journalist specialised in public policy and economics. In over ten years working as a reporter and deputy editor for major media institutions in Brasil, he has covered a wide range of issues, from education and welfare programmes to politics and social movements to cultural policies. In 2013, Luciano was awarded by UNICEF the prize "Media and Social Control" for the set of his journalistic work on Brazilian public education. From 2001 to 2007, he was part of the Ciranda, an international network of independent journalists engaged in the shared news coverage of the World Social Forum in several countries. In 2014-2015 Luciano has been a master's student at Queen Mary University of London in the programme Public Policy. | Team MARGINALIA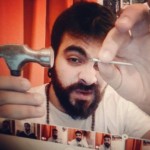 FELIPE DUARTE, originally a painter and teacher, has developed a multidisciplinary approach that includes performance, social artistry, writing and situational art, often blurring the line between the work and the public. His activities conspire to evolve how we relate to each other and with ourselves, mixing art, social innovation and entrepreneurship. Guided by the notion that perception is at all times a political act, he founded businesses, fostered communities and created artwork that challenges our conceptions of right and wrong, merit, class, privilege and how they shape our personal narratives. Catete92, Desenvolvimento93, Estúdio Pira, Pirataria.Co, Meconte.net and onervosismodaexistencia.com are some of his participatory experiments that have unfolded over the last 5 years. | Team BETWEEN CROWDS AND EMPIRES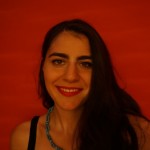 JULIJANA NICHA is a researcher in the area of cultural public policy, cultural development and sustainability in Europe and Brazil. She has hands-on experience working with international cultural organizations, among which The Prince Claus Fund and the Municipality of Kalamaria, Greece. She is also co-founder of Embaixada Cultural, a Brazil-based cultural organization operating in the Global South. Besides the research, she has had two independend exhibitions of drawings in Skopje and Thessaloniki, targeting cultural diversity. She is currently finishing her Master degree in Public Policy at the Erasmus Mundus Program and is researching the Brazilian National Plans of Culture. | Team MARGINALIA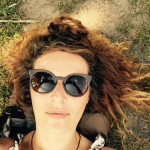 IVA ČUKIĆ is an activist, architect and a PhD candidate at the Faculty of Architecture, University of Belgrade. The areas of her research include public space, self-organisation, DIY philosophy and urban-cultural discourse. She works as teacher associate on the Interdisciplinary studies at the Faculty of Architecture, University of Belgrade. She is a member of INURA (International Network for Urban Research and Action) and Independent Cultural Scene of Serbia (a joint platform of organisations, initiatives and individuals in the fields of culture and arts in Serbia). She co-founded Ministry of Space, one of the first initiatives aimed at fostering citizens' participation in urban development, initiating dialogue between citizens, social activists, urban developers, architects and city officials about development of the city in Serbia. | Team MARGINALIA
FRANCISCO CERENO is a cultural manager and musician. He is the co-funder of Embaixada Cultural and works with consultancy and organization of artist tours. He is also a director of the international meeting Musica Mundo, the first international event for the music business on a large scale in Minas Gerais, Brazil. He is currently finishing his Master degree in Cultural Studies in Lisbon, Portugal.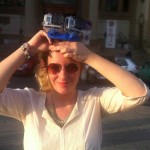 SILVIA DAL DOSSO is a Cinematographer and VR researcher. She is working as Cinematographer and Art Director for web and tv commercials between Berlin and Florence. Her works are often a mixture of reality and fiction, built in close collaboration with actors, performers and participants, where technology often plays a leading role within their narrative. In 2013 she created and directed "The 1 Up Fever", a short Mockumentary film about a new app release, that turns Berliner into crazy gamers, changing their basic social habits and radically challenging the economical structure of the city of Berlin. "The 1 Up Fever" won the Audience Favourite Documentary prize at Cineglobe Festival sponsored by CERN, and it was broadcasted by "L'oeil du Links" and Canal+. With an MA in Literary Theory & New Media, she is a researcher in Virtual Reality and Posthumanist Theories and is currently translating from English to Italian the book "How We Became Posthuman" by the Author N. Katherine Hayles.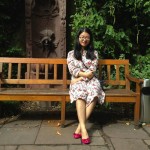 GUO RUI 郭睿 graduated from the History Department of Henan University in 2009 and from the History Department of Nankai University in 2012. She has been working in CCD Workstation, Caocghangdi, Beijing, since 2012. She has directed the films "The Great Famine of my Grandfather" (2013, 75min), "The Rivers and Sisterhood" (2014, 72min), and participated in the creationg and performance of the theatre pieces "Memory: Hunger" (Living Dance Studio, 2012) and Show me your wounds (cooperation with Salzberg University, 2014). She is a member of "The Memory Project" by Chinese filmmaker Wu Wenguang, recently showed at the Chinese Pavilion at the 56th Venice Art Biennale (2015). | Team MARGINALIA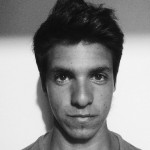 ERIK RODRIGUES is an Administration undergraduate at Rio de Janeiro State University. Having participated in business consulting and sourcing and screening projects, he is currently pioneering a neighborhood mobilization platform (Meier +) and cocreating development projects in North Zone Rio, also working as the facilitator of Ação project in Chácara do Céu Favela. All his projects deal with civic engagement and citizenship development, helping to form leadership amongst the youth of specific territories. | Team BETWEEN CROWDS AND EMPIRES
TIMO KREITZ is a visual designer. In 2014, he completed his degree in visual communication at the UDK Berlin. He works in the fields of video-animation and graphic design. | Team BETWEEN CROWDS AND EMPIRES
.
More to follow…