"Walking out of the Contemporary" is a performance walk guided by Bel Falleiros, Robin Resch and Lorenzo Romito (Stalker Collective).
The walk started from outside the gates of MAXXI Museum, Rome, on Sunday 16 November, 11am, and went on for almost three hours exploring the surrounding of the museum and passing through or by Stadio Flaminio, the Auditorium, the Olympic Village, Corso Francia, Lungotevere Milvio and Ponte della Musica, before going back to its start.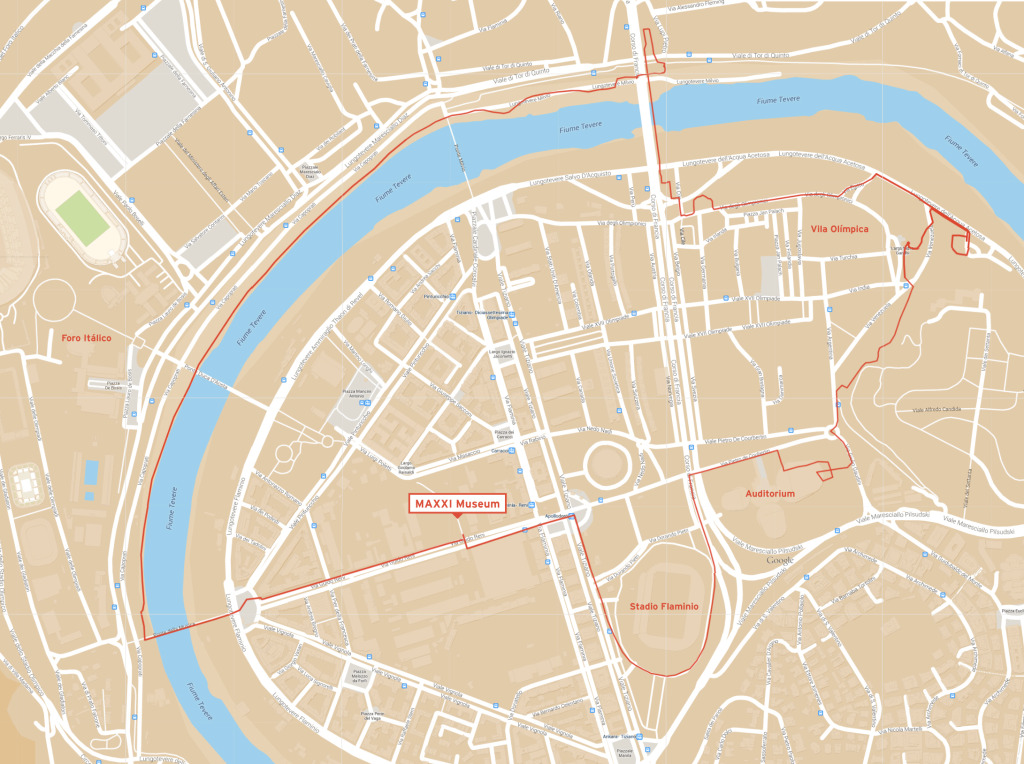 (Map design by Bel Falleiros; source: Google Maps)
It was a walk out of the contemporary, exploring actual territories, ruins, unplanned lots and spontaneous urbanization, which aimed at uncovering a space of potential and at creating new gazes over the city.
More information on Stalker Collective's artistic practice and on the theoretical background of the walk can be found here in a recent article by Lorenzo Romito, fully and freely available at the following link: http://walkingoutofcontemporary.com/outofcontemporary/
Filming and editing by Giuseppe Bucci. Soundtrack by Acquario Stardust.