Chinese Documentary filmmaker Wu Wenguang (pictured above) launched the "Memory Project" in 2010 to collect oral histories from survivors of the Great Famine (1958-1961) in rural China. Since 2010, several young filmmakers have joined the project, including Guo Rui, author of "The Great Famine of my Grandfather", who will be introducing this unique selection of video-material from China at São Paulo's Cinemateca Brasileira.
Join the event on Facebook!
The "Memory Project" shows a documentary narration of present and historical margins of contemporary China. Personal and national memories resurface to tell us about the condition of those that still today are excluded from the material progress of the country. A different (marginal?) gaze to what China is and was, and how it wants to be portrayed.
This event is organised in partnership with the Goethe-Institut.
Programme
0. Introduction by Guo Rui, director of "The Great Famine of my Grandfather", and Fernanda Ramone, founder and director of DocBrazil, the first documentary film festival of Brazilian cinema in China.
1. "The Great Famine of my Grandfather", directed, photographed and edited by Guo Rui, 2013, China, 75 min. I have never met my grandfather, because he died before I was born. My parents mentioned my grandfather not much, so I knew little about him. In 2013, I went back to my father's village, where he was born and brought up, to interview the old people experienced the 1959-1961 famine. This progress revealed my grandfather's image gradually. Why did I go back to this village? I was neither born nor brought up here. I had no nostalgia. I think I am tracing the origin and power of my name. During my interviews, I constantly told the old people I was the granddaughter of Guo Gaoling. And this was the only way that I went close to the village people. I was increasingly curious about my grandfather after I knew that he was a cadre. How did he behave as a village head in the great famine? How's his daily life? What's his power and duty? At the same time, I was collecting the death stories and death names in the great famine. For me, grandfather and the great famine seem to be the chance and guide to my hometown.
-INTERVAL-
2. "Listening to Third Grandmother's Stories", directed, photographed and edited by Wen Hui, 2011, China, 72 min. While searching for the memories that my entire family has forgotten, I found my third grandmother. She is the only one of my grandparent's generation still living. She is my father's aunt, my great-aunt, but neither my father nor my family ever mentioned her to me. Last winter I found her in a village in the mountains of Yunnan. Her name is Su Meiling and she is eighty-three years old. When I met her it was as if she had been waiting her whole life for me to come. Waiting for eighty-three years. I stayed with her and she began to tell me about her life. Through her stories I could see how China's great changes changed one woman's life.
3. Q&A with Guo Rui
Notes: duration: 4 hours (including interval); free attendance; no registration required; films are screened in Chinese with Portuguese subtitles; the conversations are in English and Portuguese with consecutive interpretation.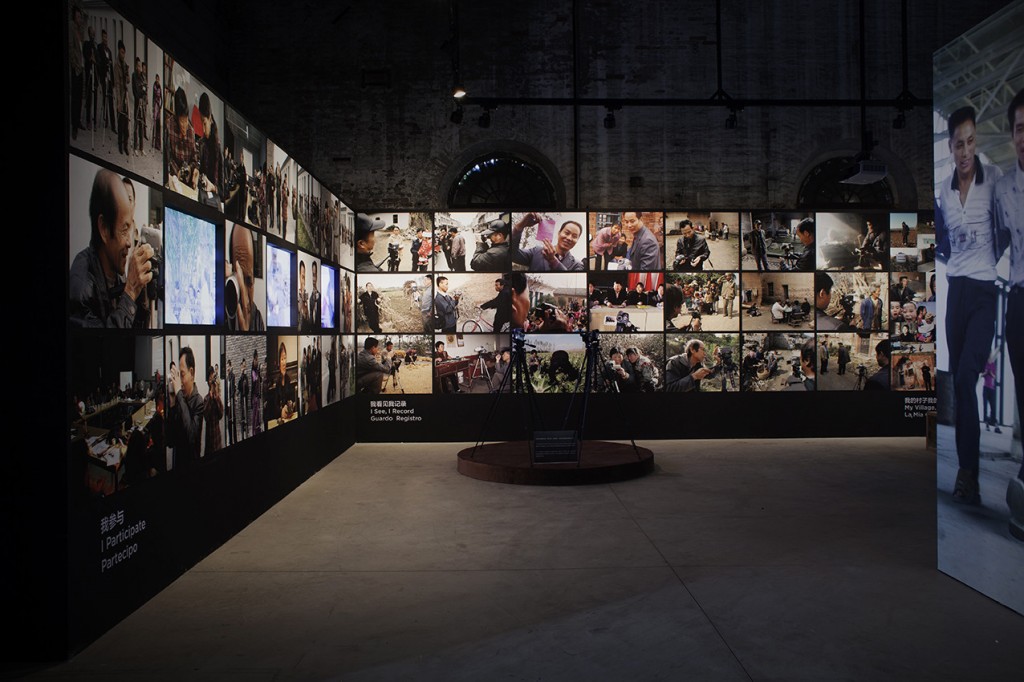 GUO RUI (Beijing, China) graduated from the History Department of Henan University in 2009 and from the History Department of Nankai University in 2012. She has been working in CCD Workstation, Caocghangdi, Beijing, since 2012. She has directed the films "The Great Famine of my Grandfather" (2013, 75min), "The Rivers and Sisterhood" (2014, 72min), and participated in the creationg and performance of the theatre pieces "Memory: Hunger" (Living Dance Studio, 2012) and Show me your wounds (cooperation with Salzberg University, 2014). She is a member of "The Memory Project" by Chinese filmmaker Wu Wenguang, recently showed at the Chinese Pavilion at the 56th Venice Art Biennale (2015).
The Memory Project @ Cinemateca Brasileira
Wednesday 16 March 2016, 18h00
Largo Sen. Raul Cardoso, 207 – Vila Clementino, São Paulo