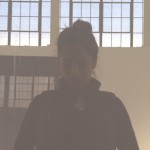 FERNANDA BARROS CARVALHO is a visual artist. She makes multidisciplinary works, connected with the quotidian. She scrutinizes the poetry hidden within objects and urban situations, that unfolds through publications, photography and tridimensional. Fernanda has taken part in the art residencies Berlin_Imfokus (Berlin, Germany) and Colonia de ferias(Sao Paulo, Brazil). She holds a bachelor in Communication (FAAP/Sao Paulo, Brazil); she has studied Photography at Tomie Ohtake Institute (Sao Paulo, Brazil) and at ICP – Institute of Contemporary Photography (New York, USA), as well as Creative Writing at AIC (Sao Paulo, Brazil). Recently she has exhibited at 20º Salao de Artes Plasticas (Praia Grande, Brazil), Contempo Gallery (Sao Paulo, Brazil) and Bethanien (Berlin, Germany). She is the co-founder of Prólogo, an independent publishing label.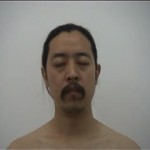 ZHOU BIN graduated from Xi'an Academy of Fine Arts in 1990. He did oil painting in the Old Summer Palace and then Songzhuang in Beijing from 1994 to 1997. Zhou Bin moved to Chengdu in 1997 and since then he has ditched oil painting as a medium, but resorted to performance, installation, photography and video recording. Since 1997, he has made hundreds of performance works and abundant video works which were the reflection he made on the realistic environment and also the demonstration of his research on art from the level of ontology language. From the year 2004, Zhou Bin began to participate in live activities of international performance art. He has participated in events and exhibitions in countries like the United States, Japan, South Korea, Singapore, Thailand, the Philippines, Vietnam, Myanmar, Indonesia, Pakistan, the Netherlands, UK, Spain, Israel etc.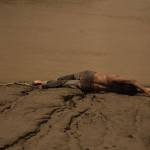 WELLINGTON DOUGALS DIAS is an artist and performer. He is one of the coordinators of Casa Gira Mundo (Lapa, Rio de janeiro) and founder of the Bando Filhotes de Leão (Rio de Janeiro). His project "Tecno Barca", which took place in the Archipelague of Bailique in the Amazon River, won a Funarte 2011 award and the Premio Samuel Benchimol de Empreendedorismo Consciente 2012.
.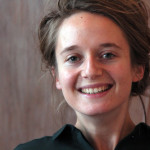 LAURA ENGELHARDT is trained as an architect and works as researcher and visual artist. Her work currently focuses on the production, lifespan and destruction of the built environment that evolves around a rapid urbanisation. She lives in Berlin and is currently attending a Master in Space Strategies at Kunsthochschule Weißensee.
.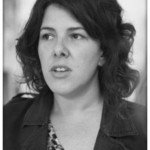 BEL FALLEIROS  is an artist from São Paulo that graduated as an architect. Her work is based on her connections with the cities in which she lives and has lived in. Using the experience of drifting through them she connects and collects materials, images, sensations and phrases. With these collected materials she recreates her own space, full of references, memories, ruins and monuments. Her work was born from her strong connection with São Paulo: a city full of contradictions, huge dimensions and complexity; a relationship of passion, love and hate. In this environment she founded an art space in the city center called Aurora, a mix of art collective, studio, and gallery – a space for exchanging artistic experiences – that recently won a government open call for independent art spaces. She also recently opened an individual exhibition at Caixa Cultural (a prize from a public open call for artists), at the ground zero point of the city. In this exhibition, the subject is São Paulo, her memories of childhood cities (her father hometown in the countryside) and her relationship with the other cities in which she has lived (New York, USA, in 2010 and Berlin, Germany, in 2011). Bel is part of the study group Ateliê Fidalga, organized by the Brazilian artists Sandra Cinto and Albano Afonso, which has more than 60 participating artists from all ages and nationalities.

LUCA FORCUCCI is a composer, artist and researcher, who observes the perceptive and dynamic properties/relations of sound and space, as components for music and art as experience. The work is presented on a regular basis around the world, such as Museum of Modern Art Paris, 30th Biennale of Sao Paulo, File Electronic Music Language Festival Sao Paolo, Palacio das Artes Belo Horizonte, International Theatre Festival Belo Horizonte, Rockbund Museum Shanghai, The Lab Gallery San Francisco, DEM Passwords Gallery Los Angeles, Akademie der Künste Berlin, French Institute Ljubjana, Haus für Elektronische Künste Basel, MAMCO Geneva, Swiss National Library. Forcucci 's was nominated in the arts at the World Technology Summit New York, and supported by grants from the Swiss Federal Office of Culture for research in the Brazilian Amazon Rainforest and at the Brain Mind Institute in Switzerland. The Belgian label Subrosa publishes his latest compositions. www.lucalyptus.com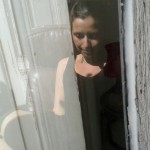 NINA GSCHLÖßL is a Cologne-based visual artist, primarily working in the area of documentary photography. She is now doing a master in Photography Studies and Practice at the Folkwang University of Arts in Essen, Germany. Her projects focus on social and political aspects, especially on the impact of globalization and social developments on her generation. Within this context, the role of architecture is of mayor interest to Nina. Urban development, city planning and its impact on inhabitants are one key topic in her work, next to portraits.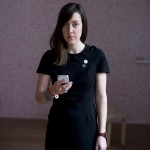 RACHEL MARSDEN is a curator, PhD researcher, arts writer and avid blogger in the field of contemporary art, music and visual culture, specifically from East Asia and China, since 2010 living between the UK and China. She is founder of 'The Temporary', a new transcultural exchange platform examining "temporary" experience in art, architecture, design, music, sound, performance and culture between the UK and China. Furthermore, she is Research Curator (part-time) for Centre for Chinese Contemporary Art (CFCCA) (UK) and is in the finally stages of PhD study, critically examining the translation, through interpretation, of contemporary Chinese art in the West since 1980, specifically the notion of "transcultural" curators and "transcultural" curatorial practice. In an academic capacity, she is currently Lecturer in MA Contemporary Curatorial Practice/BA and MA Fine Art at University of Lincoln and Visiting Lecturer in BA Fine Art/MA Art and the Public Sphere at Loughborough University (UK).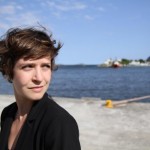 MARTA MESTRE moved to Brazil in 2010 and has since been the assistant curator at the MAM – Museum of Modern Art, Rio de Janeiro. She gained a History of Art degree in Portugal which was followed by a MA in Museums: Culture and Mediation in France. At MAM, she continuous to organize many successful seminars, classes and international events, introducing people from various professions to enter into debates about the arts in the city. On top of all of that, she publishes regularly as an art critic in several magazines, is the coeditor of "Ymago", an arts theory publication, and is the cofounder of "Buala", a website on contemporary African cultures.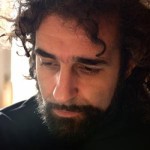 SIMONE PIERANNI is the founder (in 2009) of China Files, a press agency in Beijing which provides news on China to the Italian media. He has lived in China since 2006. He was previously Beijing correspondent for the Italian daily Il Manifesto. He has also written for il Fatto Quotidiano, Wired, Alfabeta2, Micromega, East and E (the monthly magazine of Emergency). He is the author of Open non è free, comunità digitali fra etica hacker e mercato globale (2005), Luci ed ombre di Google (2007), Brand Tibet (2010) and La danza del drago digitale (2011).
PETRA PÖLZL is a Cultural Manager, Ph.D. candidate, independent curator and researcher, who works in Austria, Germany and China. She has been involved in several art festivals and exhibitions. Petra studied Chinese Studies, Chinese language and Theatre Studies in Vienna, Beijing and Berlin and holds a Master degree from the Free University of Berlin. At present she is working on her Ph.D. thesis. In her research she is focusing on the artistic and political strategies applied in Performance Art in China. Lately she undertook a research trip through China where she had the opportunity to join performance art festivals and meet with several performance artists, curators and art critics. Currently she is living in Vienna and Berlin focusing on the realization of her own ideas and concepts. Her participation in the Transnational Dialogue programme has been supported by the Bundeskanzleramt Österreich – Kunst.
LORENZO ROMITO is a member of the Collective Stalker, which proposes experimental strategies for intervention founded on exploratory spatial practices, using playful, convivial, and interactive tactics that relate to an environment, its inhabitants and their local culture.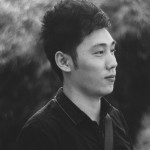 WANG DONG works as curator at He Xiangning Art Museum in Shenzhen. He is dedicated to the curation, critic and research of Chinese contemporary art and overseas. In November 2013, he was invited to the Curator Residency Program in Kuandu Museum of Fine Arts (Taipei). In August 2012, he was invited to the Young Curator Visiting Program of dOCUMENTA 13 in Kassel organized. In 2010, he was invited to the Global Young Curator workshop "Real Players" (13 in total from different countries) of the 6th Berlin Biennale in Berlin. In 2009, he was invited to the Advanced Training and Study Program Culture Management in ChinaI in Berlin. Main exhibitions he curated: Walk a Mile in My Shoes, Kabuso Art Museum, Bergen, Norway; Crossoroads Another Dimension—A Cross-Strait Four-Regions Artistic Exchange Project 2013, He Xiangning Art Museum, Shenzhen, China; Real Life Stories—Chinese Contemporary Art Exhibition, KODE Art Museum, Bergen, Norway; I Am the Space Where I Am—Swiss Contemporary Woman Art Exhibition,He Xiangning Art Museum, Shenzhen, China; The Benjamin Project—A Visual specimen of Dafen Village Reproduction, He Xiangning Art Museum, Shenzhen, China.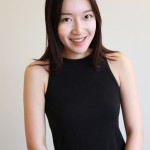 YOU MI is a media artist and media theorist by training, and works as researcher, curator and writer in the arts. She has worked with theater director LIN Zhaohua, TIAN Gebing, film director LU Chuan and Oscar-winning art director Tim Yip on various film, stage and exhibition productions. Her own film and works has been included/shown in Siggraph, Lisbon Triennale, Athens Biennale, Berlinale and on British Channel 4. Her curatorial projects often involves longer term research, such as Dashila(b) a long-time artistic urban intervention project in Beijing. She is fellow of Independent Curators International and German Chancellor Fellowship.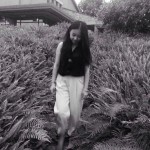 XIN GENG is a graduate student studying management of culture industry in France. She is dedicated to contemporary art and culture exchange events, including visual art, installations, cross-culture communication, etc. She worked as curatorial assistant at A4 contemporary center, Chengdu, China and also artist's assistant (Denys VINZANT) of GRAME, a national musical center in Lyon.
More profiles to follow soon…