Curator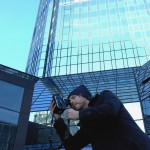 ROBIN RESCH (Germany) is an artist and curator from Berlin. In his artistic work he researches on the visual representation of power in architecture and urban development by making use of performance, antique photography and installation. His curatorial projects aim at creating collective processes that combine artistic statements, researches and reflections to enable synergies and understandings that bring together a variety of different disciplines. He believes that the role of the artist as a creative subject is to be redefined and that collective projects and approaches are essential to deal with the challenges of our global world. Over the last years he has conducted several research trips, curatorial projects and exhibitions in collaboration with Brazilian, Chinese and different European partners. As an editor he has just recently published the bilingual book on Urban Urgencies/Urgencias Urbanas Rio-Berlin. He is a founding member of Artoholics – tracing on cultural, social and urban phenomena and a member of urban dialogues Berlin. Resch holds a Master in Spacestrategies – Exploratory Art in Public Sphere from Art School Berlin-Weißensee and a diploma in International Arts Management. He is one of the three coordinators of Transnational Dialogues.
Participants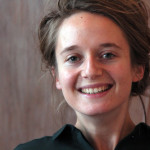 LAURA ENGELHARDT (Germany) is trained as an architect and works as researcher and visual artist. Her work currently focuses on the production, lifespan and destruction of the built environment that evolves around a rapid urbanisation. She lives in Berlin and is currently attending a Master in Space Strategies at Kunsthochschule Weißensee. Laura's participation in the Global Players Residency has been supported by Goethe-Institut China.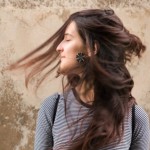 SEILA FERNÁNDEZ ARCONADA (Spain) is a multidisciplinary artist-researcher based in Bristol, United Kingdom. She completed her MA Fine Art at the University of the West of England with distinction in 2012. She has been a selected artist in international exhibitions such as "Here, Now, Where?" at the Marrakech Biennial and "Xchange" at Deptford X Contemporary Arts Festival. She has also curated shows such as "Secret Whispers", as part of the Bristol Biennial. Her ongoing projects include art-research collaborations with science and arts exploring collaborative creative methods. She carries on a research about innovative social practices and collaborative methods while being actively involved in creation. She believes that art can have a unique contribution to social understanding of contemporary concerns operating as a language, generating dynamic relations and unfolding layers of coding. She is also co-organiser of Mixing Fields, an interdisciplinary collaborative platform with art and non-art specialists. Her participation on the Transnational Dialogue programme has been granted with the Artists' International Fund of the British Council and Arts Council England.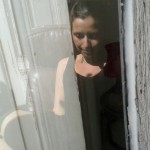 NINA GSCHLÖßL (Germany) is a Cologne-based visual artist, primarily working in the area of documentary photography. She is now doing a master in Photography Studies and Practice at the Folkwang University of Arts in Essen, Germany. Her projects focus on social and political aspects, especially on the impact of globalization and social developments on her generation. Within this context, the role of architecture is of mayor interest to Nina. Urban development, city planning and its impact on inhabitants are one key topic in her work, next to portraits. Nina's participation in the Global Players Residency has been supported by Goethe-Institut China.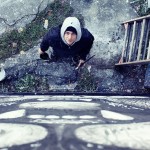 CHRISTOPHER KIELING (Germany) moved from Berlin to Cologne where he finished high school in 2007. After taking a gap year, to prepare his portfolio, Chris got accepted for a BA in Graphic Design, at the Central Saint Martins College for Art and Design, in London. There he graduated in 2012 with a certificate for special achievement. In the same year he moved back to Berlin to co-found Atzeton, an artist collective based in Neukölln. That is where he can be found today. Christopher's participation in the Global Players Residency has been supported by Goethe-Institut China.
PETRA PÖLZL (Austria) is a Cultural Manager, Ph.D. candidate, independent curator and researcher, who works in Austria, Germany and China. She has been involved in several art festivals and exhibitions. Petra studied Chinese Studies, Chinese language and Theatre Studies in Vienna, Beijing and Berlin and holds a Master degree from the Free University of Berlin. At present she is working on her Ph.D. thesis. In her research she is focusing on the artistic and political strategies applied in Performance Art in China. Lately she undertook a research trip through China where she had the opportunity to join performance art festivals and meet with several performance artists, curators and art critics. Currently she is living in Vienna and Berlin focusing on the realization of her own ideas and concepts. Her participation in the Transnational Dialogue programme has been supported by the Bundeskanzleramt Österreich – Kunst.